Sonali Siriwardena
Vice Chair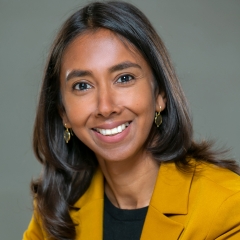 Sonali Siriwardena
Vice Chair
Sonali.Siriwardena@sibgroup.org.uk
Sonali Siriwardena joined the SIB Board in December 2019. Sonali is a qualified Solicitor and an Executive Director at Morgan Stanley, where she advises clients on structuring and managing investment funds. She is also the Co-Chair of the Women's Business Alliance, which is the largest diversity network within the firm.
She is also on the Corporate Advisory Board of Mind with Heart, an award-winning international charity providing teachers and students mindfulness-based tools for emotional health and well-being. 
Sonali originally qualified as a lawyer in her native Sri Lanka and previously worked at Barclays Capital and White & Case LLP.