Sonali Siriwardena
Vice Chair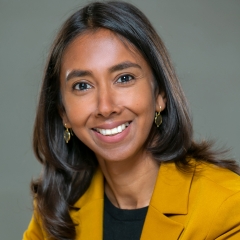 Sonali Siriwardena
Vice Chair
Sonali Siriwardena joined the SIB Board in December 2019. Sonali is a Partner at the international law firm, Simmons and Simmons, where she leads the advisory offering on environmental, social and governance (ESG) matters as the firm's Global Head of ESG.
Sonali originally qualified as a lawyer in her native Sri Lanka and previously worked at Morgan Stanley, Barclays Capital and White & Case LLP.
Sonali has significant expertise in the complex legal and policy landscape governing ESG. She has held leadership positions in several ESG-focused industry bodies and is an active contributor to ESG-policy discussions.