Rob Benfield
Director of Investments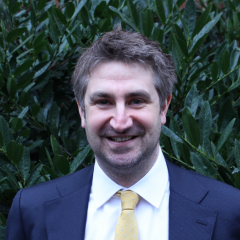 Rob Benfield
Director of Investments
Rob joined SIB in January 2019 having spent 12 years working across both the commercial and social funding sectors.  
Prior to joining SIB, Rob was a member of the Senior Management Team of the UK microfinance organisation Fair Finance, where he helped it to expand nationally over a five year period. 
The earlier parts of Rob's career were spent at HSBC where he worked in a number of roles across retail, commercial and corporate banking. This included working internationally to launch financial products in emerging markets.
In the past, Rob has also worked for HM Treasury in their macroeconomics department, and outside of work, he has been trustee of a small medical charity.