Jagjit Dosanjh-Elton
Board Member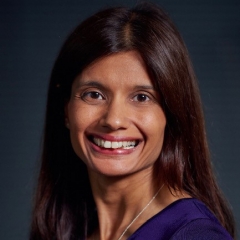 Jagjit Dosanjh-Elton
Board Member
Jagjit Dosanjh-Elton is a seasoned finance professional with an innate passion for driving social mobility and diversity in all aspects of our business and professional worlds.
Having worked as a senior executive across several sectors including media, energy and property, Jagjit leverages her experience to create social impact.
Jagjit sits on the board of several organisations including the Chartered Institute of Legal Executives (CILEx), Social Investment Business, TB Alert (Trustee), Greenwich University (co-opted committee member) and Kings Hill School (Governor). The common denominator that unites these organisations is their unparalleled commitment to create opportunity and an inclusive society.