Jacy Stewart
Community Panel Member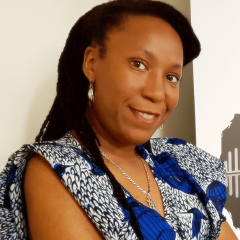 Jacy Stewart
Community Panel Member
Jacy is a Social Impact and Investment Consultant and Investor who is passionate and committed to creating a more inclusive and diverse social impact and investment sector for Black and Racialised communities in the third sector.
For over 25 years, she has dedicated her career to supporting and connecting marginalised, overlooked, excluded and underrepresented communities to social impact and social financial intelligence within the third sector.
Jacy has worked for local, regional, national and international enterprise and entrepreneurship social investment programmes that create jobs and better opportunities for oppressed communities.
With a Master's in Enterprise and Entrepreneurship in Education and as a PhD Researcher, she creates strategic partnerships with social impact investors, UK local authorities, enterprise delivery incubators and accelerator programmes, all to support the development of aspiring and existing social entrepreneurs.
Currently, Jacy is on several boards and is associated with several ED&I groups that seek to address the racial injustices within the Social Impact and Investment sector.