Chan Allen
Funding Operations Manager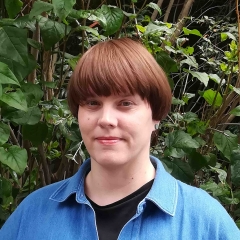 Chan Allen
Funding Operations Manager
Chan works in the Grants Team as Funding Operations Manager assisting the Head of Grants with grant making practice and processes to ensure these remain effective and adaptive.
Prior to joining SIB, Chan worked in grants, research and programme management across multiple sectors including criminal justice, the arts, mental health, communities, housing, and youth. In addition to a degree from the University of Nottingham, Chan holds a PGCert in Philanthropy, Grant Making and Social Investment. Chan is also a trained Mental Health First Aider.
Chan is an active volunteer and dedicates much of her spare time to social change movements, advocacy, learning and facilitation, particularly at grassroots level.