Jenny Smith
Learning Manager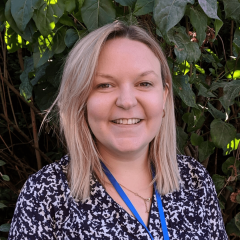 Jenny Smith
Learning Manager
Bio: Jenny joined SIB in August 2019 as a researcher on the Learning and Influence team, working on qualitative research outputs, before developing into the role of Learning Lead in October 2020. In November 2021, she became the Learning Manager.
Prior to joining SIB, Jenny worked as a Researcher at nfpSynergy, and completed her PhD in Philosophy and Geography at Newcastle University – where she worked as a Seminar Leader and Tutor and also as a Support Worker (collaborative with her PhD) with Newcastle's West End Refugee Service.
During her PhD, Jenny also completed a research internship at the Home Office, working as a part of the European Migration Network (EMN) team.