James Paterson
Data Manager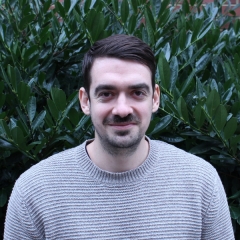 James Paterson
Data Manager
james.paterson@sibgroup.org.uk
James joined SIB in October 2018 as Data and Business Support Analyst. 
His work supports building better systems and processes for data collection, and improving the efficiencies of SIB's database management and the quality of its data analysis to help build the data maturity of the organisation. He is also part of the team helping to develop SIB's Data Lab for the social investment sector more broadly.
Prior to joining SIB, James spent four years in various Data Analyst roles in insurance, banking and healthcare, working to support evidence-led decision-making.