Cat Beckett
Community Panel Member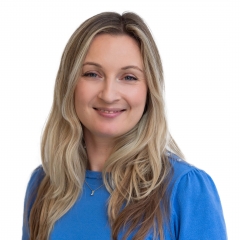 Cat Beckett
Community Panel Member
Cat is an accredited CIPR communications professional and currently steers the communications strategy for independent alcohol education charity Drinkaware. Prior to this, Cat led the media team at The Salvation Army, working on campaign issues such as modern slavery, homelessness and addiction. There she was engaged in numerous successful national fundraising appeals as well as local community action projects. 
Before joining the third sector full-time, Cat worked as an agency consultant on charitable and environmental PR briefs, as well as for global B2B and household brands such as Kia, Smeg and Visit Orlando.
Outside of office hours, Cat has participated in mentor schemes with CharityComms and the SheSays UK network, and enjoys fundraising fitness challenges.